October has always been my favourite month of the year. My birthday, Thanksgiving (in Canada), Halloween, all those beautiful fall colours, Pumpkin Spice Lattes… what's not to love?! Living in Florida is a bit different – it's still getting into the 90s during the day (nights are a bit cooler, but nothing like Toronto fall!), and there are pretty much no fall colours to speak of – everything here is pretty much green, year round (except when the leaves fall off the Frangipani trees and leave them looking like weird random sticks. That's just not so pretty, if you know what I'm talking about!)
But anyway, October in Florida is awesome in its own way – especially this year, because I have my parents & one of my good friends from home arriving this week – and with plans for concerts and Disney, who can complain?!
To commemorate the awesome month of October, I created a print that is now available over on my Etsy store. It's a high resolution PDF print, featuring one of my favourite quotes by Lucy Maude Montgomery from Anne Of Green Gables – "I'm So Glad I Live In A World Where There Are Octobers" – Aren't we all?!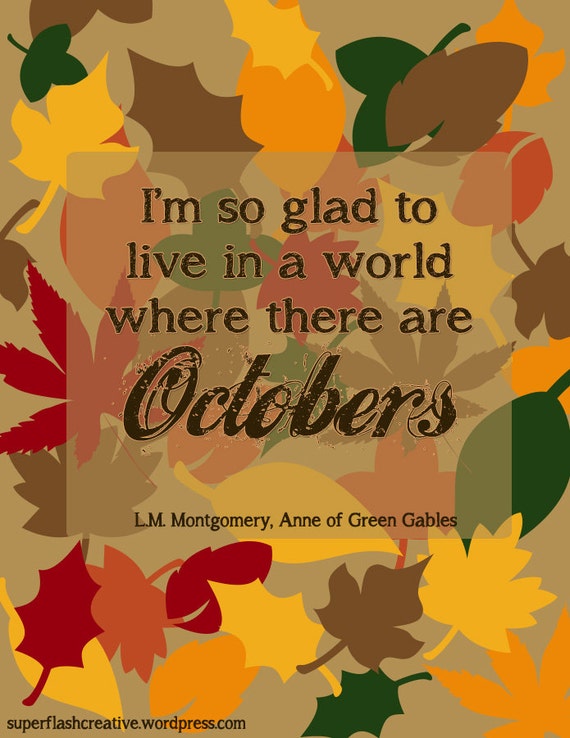 Sail on over to Etsy to pick up this print today!  (Please note – the full resolution file does not have the "superflash creative" tag at the bottom)